2008: Results here

Sean Hands strides in to set a new standard winning the 'White & Healthy' End to End Walk.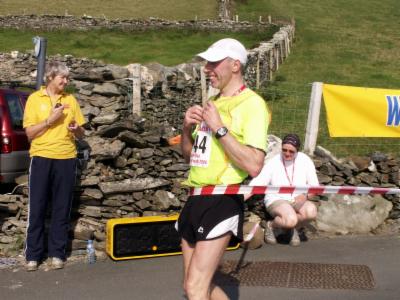 6hrs 44mins 07secs. Photo by Adrian Cowin
Further photographs by A.C. here
Videos from the Finish: here and here
More photos here (by pureshot-iom.com)
Further coverage by Murray Lambden on manxathletics.com
Updated statistics from Jock Waddington: here (Excel)
Walking Events: A Personal Thanks from Brenda Charlton here
Sean (Manx Harriers) looked really relaxed shortly after the finish in the sunshine at The Sound: -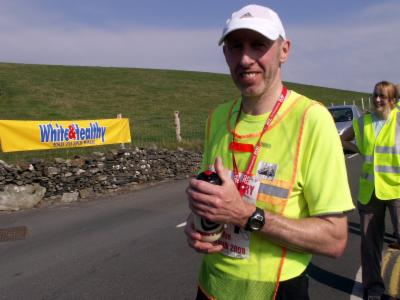 AC
Michael George (MH) was smiling in second: -
AC
6:52:13
Jock Waddington (IOMVAC) lost time with blisters but still in a fine 3rd place, & like Sean and Mike he also beat the previous course record (Robbie Callister 2007 6:56:26): -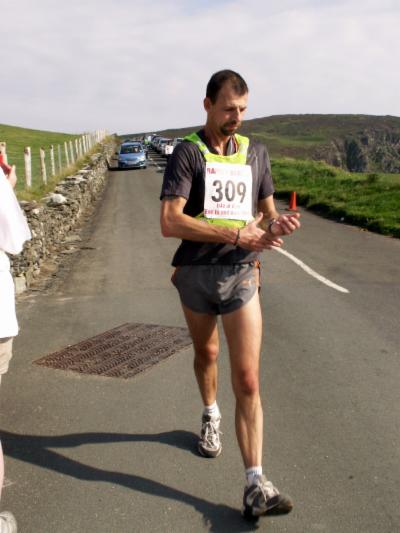 AC
6:54:26
1st Lady, & 7th overall, was Sue Biggart (IOMVAC) with a new record for the ladies of 7:13:27 -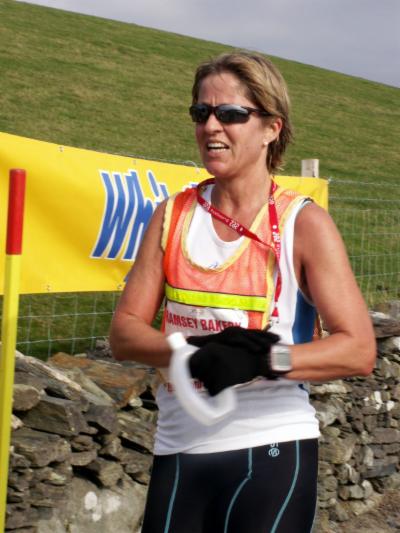 AC
2nd Lady was Lisa Motley (MH), & 18th overall: -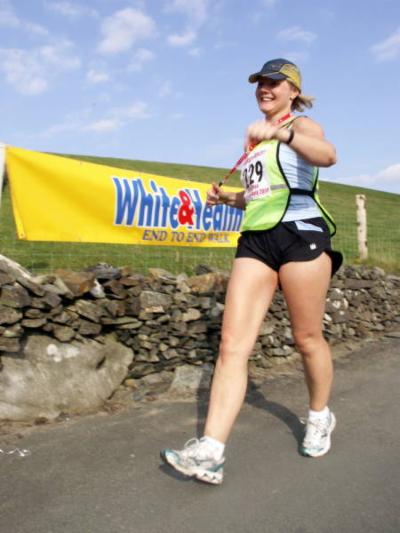 AC
3rd Lady & 20th overall, Bethany Clague (IOMVAC): -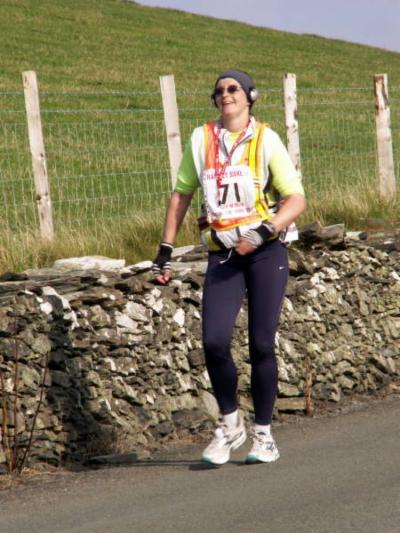 AC
Winner for the second time in the Under 21's to Peel (22.16 Miles) was Adam Killip (4:31:59): -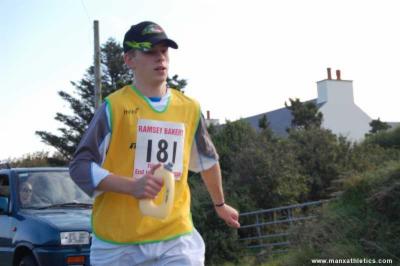 ML
2nd overall in the U21 finish in Peel, & 1st U21 Lady was Melissa Cubbon, number 98 (5:18:42): -
ML
Well done to all walkers, officials & helpers.
Thanks to our sponsors, Ramsey Bakery.
Thanks also to 2e2 (IOM) for their support.
----------------------------------------------